book a try-on
 SR FIT-DAY: these will take place every thursday & friday from 9am - 5:15pm.
how to attend a fit-it day:
 1. please book a time by clicking HERE our appointments are 45 minutes long.
2. this will not be a solo appointment but rather an SR shop experience, so you may be sharing the space with up to two other rotators. we have three changing rooms available and you can try-on as many items as you would like during the 45 minute period. 
3. a try-on appointment is R75, this fee affords you the opportunity to try-on all of our available looks in our showroom in your 45min appointment slot. The charge is to protect SR from no-shows and time-wasters.
FAQ: can i reserve an item for a fit-it day?
sadly not! paid rentals take preference over try-ons, so come with an open mind and have a browse of what's on offer - we take pride in our ever-growing wardrobe. if you have your heart on something specific, rather use our pick-up/try-on option to ensure your look is secured - see below.


PICK-UP & TRY-ON: 
*currently only available from our CPT studio
1. browse our website and book your rental online (just like you would with online shopping)
2. at checkout you'll see an option 'pick up + try on' - this gives you the chance to secure your preferred look AND to try it on your rental start date (up to 4 days before your occasion or event)
-if you select a delivery date of Wed/Thurs/Fri, we will still only collect your rental from you on Monday (we don't deliver or collect on weekends)
 3. on your rental *start date* your look will be steamed + ready for you to try-on at our CPT studio. no need to let us know your'e coming or to "book" a slot, your order will tell us you are coming!
FAQ: but what if it doesn't fit?
no problem, you can exchange your look for any other available look in our showroom OR get a full refund if you can't find something suitable.
 if you have any questions, please send us a WhatsApp on 079 393 4213 and we will be happy to help you.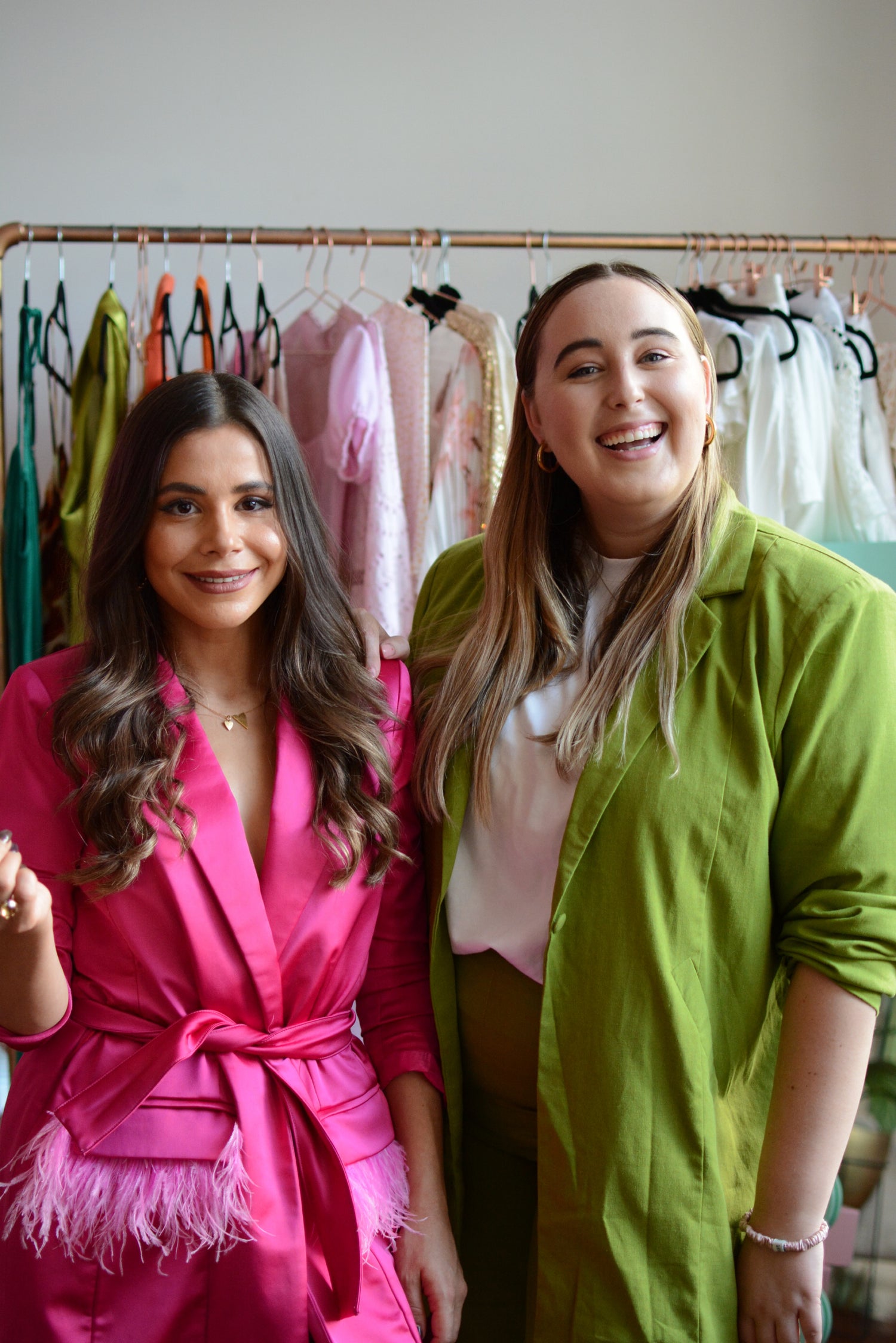 Faces to the names
Since launching SR in 2019, as founders we have been inspired by our amazing rotators and their willingness to switch up their fashion habits to help the planet.
join the rental revolution