how it works
insert: new outfit at the click of a button and a fraction of the retail price. no strings attached. renting is simple and easy:                    
take a little look
browse our website for your next look. items are curated by size and we stock sizes 4 –22. see each product page for the relevant product information. if you would like to try your item on, please read through our try-on processes
here
pencil us in
our calendar function allows you to choose when your new look will arrive. bookings can be made for 48hours time, provided the order is placed by 1pm. super organised? you can book an item up to 3-months in advance. remember to select the day you would like to receive or self-collect the item. we don't deliver on weekends, so remember to always select a weekday before your weekend event.
time frame
our standard rental period is four days – we suggest you book delivery for two days before your event. we understand if you wanna love it a little longer, so we also offer a 2-week rental period. please contact us at
lerato@stylerotate.com 
for more info on long-term rentals. no collections will be made on sundays, so if you rent on a thursday, we collect on a monday – and you get an extra day on us!
delivery & cleaning
when placing your order, please note your items will be collected from the same address at the end of your 4 day rental period. our collection time is between 12pm and 5pm daily however please esure you are contactable and the parcel is ready anytime on the final rental day. please ensure your parcel is ready for collection and re-packed using the box, garment bag and hanger it arrived with. our items are cleaned professionally with eco-friendly detergents and practices, so you'll always be getting the freshest fit
payment methods
we take all major credit cards through our payment merchant partner, paygate. sadly, we don't accept efts or debit cards. simply create a profile and process your orders through our secure payment portal.
if it's not quite right?
if you'd like to return your order, please let us know within 4-hours of delivery of the item by sending a whatsapp to 0793934213.  we will issue you with a gift-card to the value of the rental amount, minus the delivery cost. 


what if there's a woopsie?
we want you to love your new look like it's your own – but we understand that sometimes accidents happen. each rental fee includes a snag & spill insurance that has you covered in the case of losing a button, a broken strap or a minor champagne spill. however, if an item is damaged beyond repair or is in need of specialised cleaning please let us know immediately via
lerato@stylerotate.com
. penalties will apply if items are damaged beyond repair, lost or stolen. you can also take a look at our
t&cs
for worst-case scenario outcomes.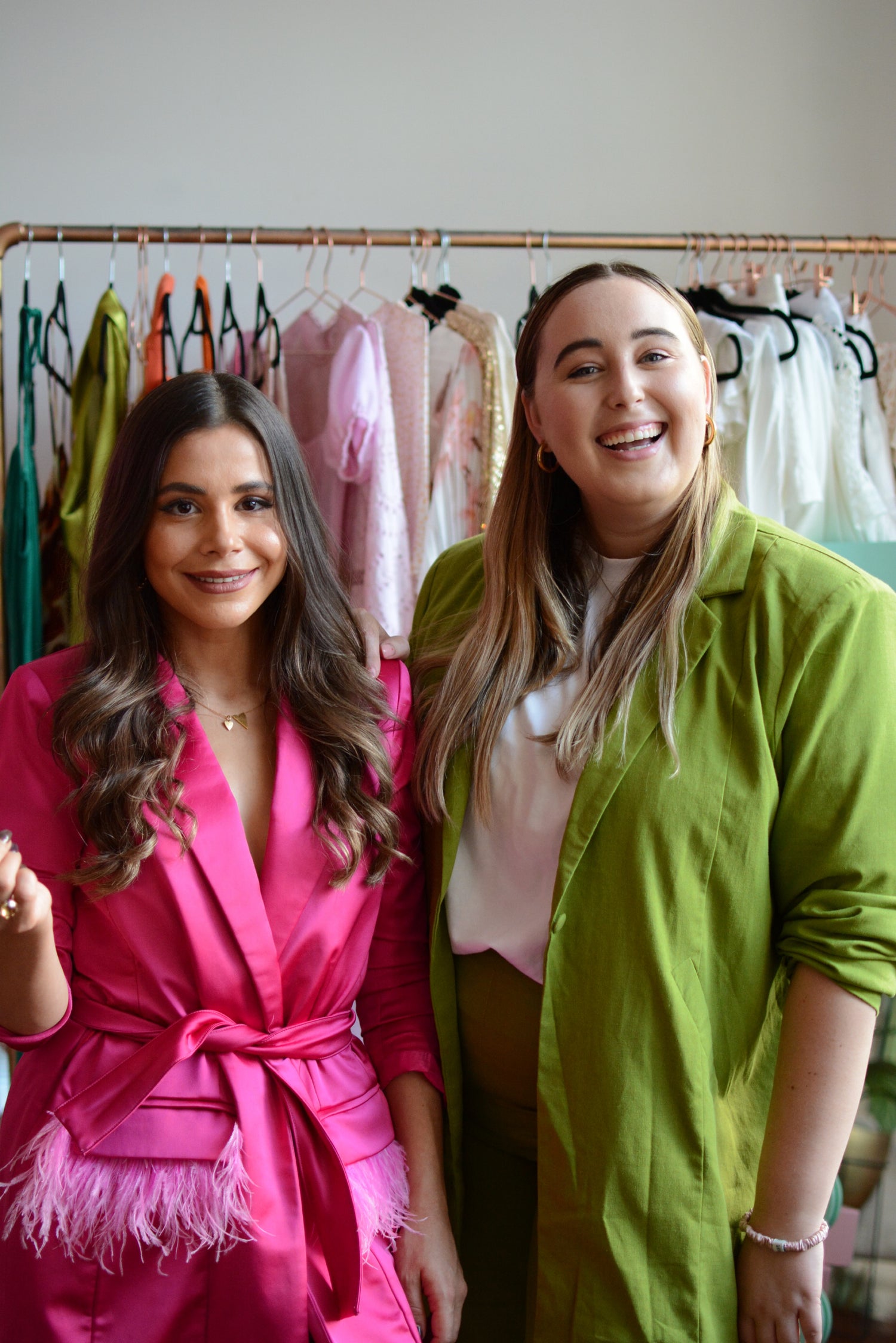 Faces to the names
Since launching SR in 2019, as founders we have been inspired by our amazing rotators and their willingness to switch up their fashion habits to help the planet.
join the rental revolution